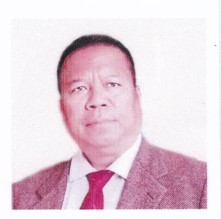 BIO DATA
Name : Puhpa M. Laikaw
Designation: Chief Executive Member
Mara Autonomous District Council,
Siaha.
Constituency: Tokalo


Party Name : Bharatiya Janata Party (BJP)


Number of terms elected to MDC: 5 (Five) terms.


Email Address: lkmathipi@gmail.com


Father's Name: M. Nolo (L)


Mother's Name: S. Sokia (L)


Brothers (with full name) :
1. M. Chhalua
2. M. Vahnei
Sisters (with full name) :
1. M. Sozai
2. M. Nopy
Date of Birth: 15.4.1960.


Place of Birth: Pala


Marital Status: Married


Date of Marriage: 15.1.1987


Spouse's Name: HC. Napy


No. of Sons (with full name) :
1. M. Laipha (L)
2. M. Beirathie
3. M. Beihruasia.


No. of Daughter (with full name):
MD. Pawngia


Educational Qualification: MA (PA)


Profession: Politician


Permanent Address: New Colony – 1, Siaha.


Present Address: MADC CEM's Bungalow, Siaha.


Special Interests: Martial Arts


Church Activities: Church Elder, ECM New Colony, Siaha.

Activities in NGO :
Other Information (if any) :

Mobile Number: 9436149079, 8130811796
WhatsApp Number: 8130811796
Phone Landline (O) : 03835-222021
Phone Landline (R) :